Lainshaw Lions is a childcare service founded in 1997 and based in East Ayrshire. A few years had passed since the 2019 launch of their original website and they now felt there was room for improvement. I was hired to redevelop the website.
Following a full audit we concluded that the bulk of the website's issues was due to the drag and drop website builder used to create it. For example, the site was noticeably slow to load due to the bloated and inefficient codebase the platform generated. A slow loading website not only frustrates site visitors it can adversely affect SEO and subsequently search engine ranking. The platform was proprietary, placing constraints on expandability which limited scope for adding new features and functionality in future. While the website was responsive it did not function optimally in certain mobile web browsers due to the platform's rigid and predefined breakpoints. The website was precarious to update due to the client being exposed to the entire underlying structure, layout and design when logged in to edit page content. This aside, information architecture, content hierarchy and user journey was in need of refinement as the site's narrative felt disjointed and repetitive.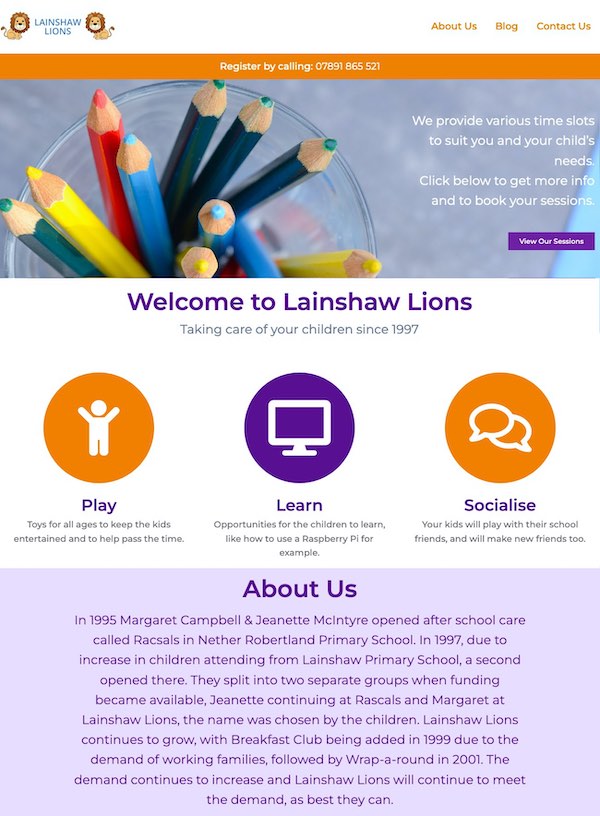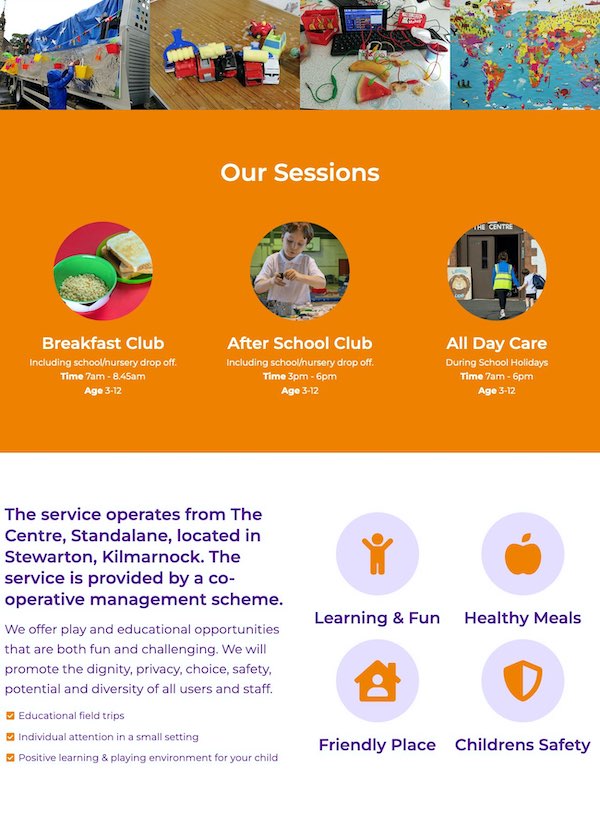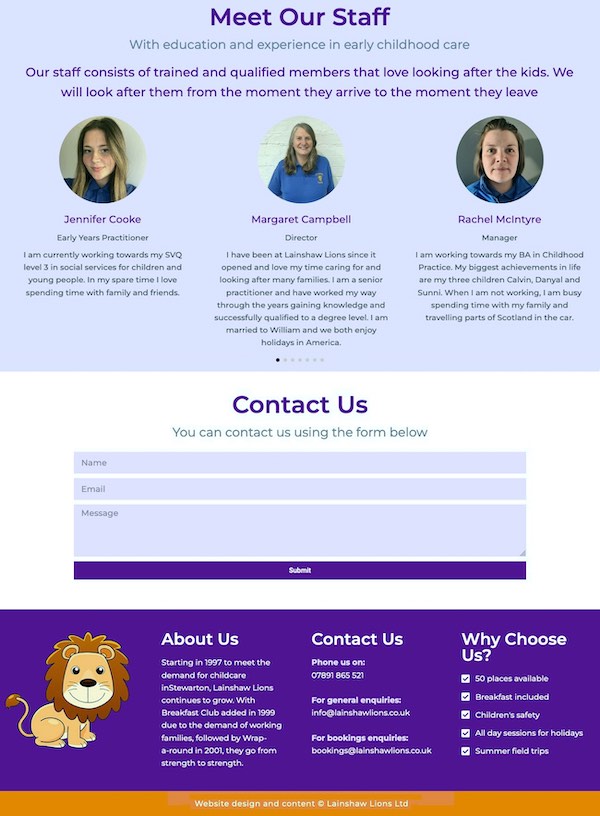 – 2019 original design
From an aesthetic perspective Lainshaw Lions wanted the new design to feel fresh, fun and welcoming, yet familiar. Importantly, they required full autonomy and granular control of their domain, hosting and website with little to no reliance on third parties. It was therefore essential that content and media was simple to manage without risk of corrupting the entire layout of the website.
We decided that the simplest solution would be to scrap the entire codebase and redevelop the website's foundation from scratch. The drag and drop website builder of the original website was replaced with a robust in-house framework. This was then fine-tuned and preflight checked on multiple operating systems and devices. The core layout and colour palette of the original was used as a basis for the new design, which was then expanded and enhanced to frame the site's rewritten text (edited and restructured for flow and readability) and updated media.

The backend administration area was tailored to the requirements of the client. When logged in content and media now appear within self-contained, independent compartments which are isolated and separate from the website's underlying structure. The client now has the ability to update any individual part of the site safely without risk of content spilling over and disrupting neighbouring content or page layout. On-site training sessions were included for staff who would be managing content and adding blog posts.
The new Lainshaw Lions website launched in summer 2023.