Harriet Mackenzie violinist
A renowned violinist, Harriet required a new website to replace her previous (circa 2008) design. This earlier site was fixed-width, static, and built on obsolete technologies which gave rise to various issues.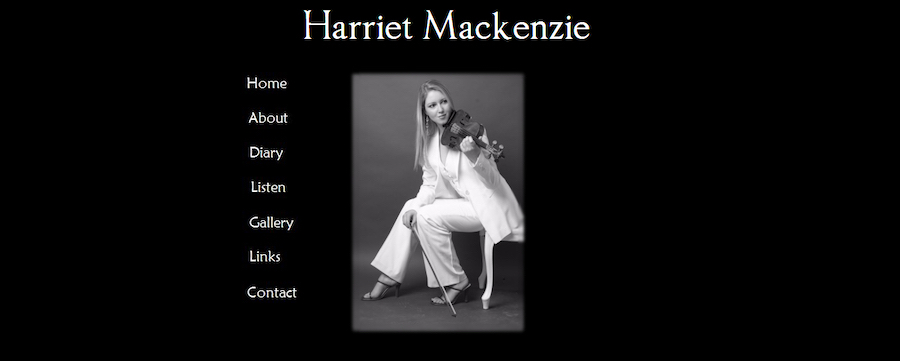 The site's rigid width was overwhelmed by larger, modern displays. Navigation and readability was problematic on small screen browsers. A rudimentary CMS was in place, making content updates cumbersome.
It has been wonderful to work with John on my website. He has always been really helpful, intuitive with my needs, responding straight away and giving great attention to detail. I am happy to recommend him.

Harriet Mackenzie.
My brief was to produce a minimalist, elegant, promotional website with independently updatable content, news and concert schedule plus multi-language support and full media playback. Crucially, the new website should render flawlessly irrespective of device or web browser being used by site visitors.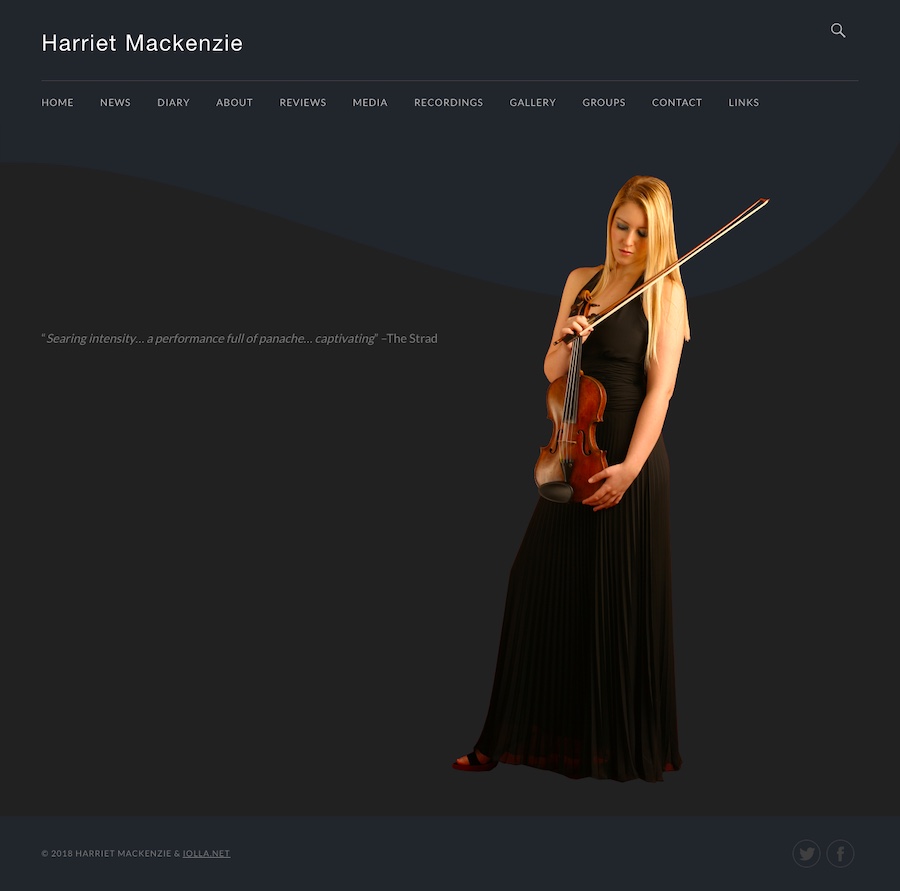 Visit the
Harriet Mackenzie
website.